Have you been considering if now is the time to sell? In a tough situation and not sure where to turn? I am super proud of the help we have provided our clients in our recent transactions.
Not every real estate transaction is a pretty home that sales quickly. Some are homes that need some help along the way. We find most Agents shy away from these types of transactions. Not our team, we thrive on helping our clients move forward!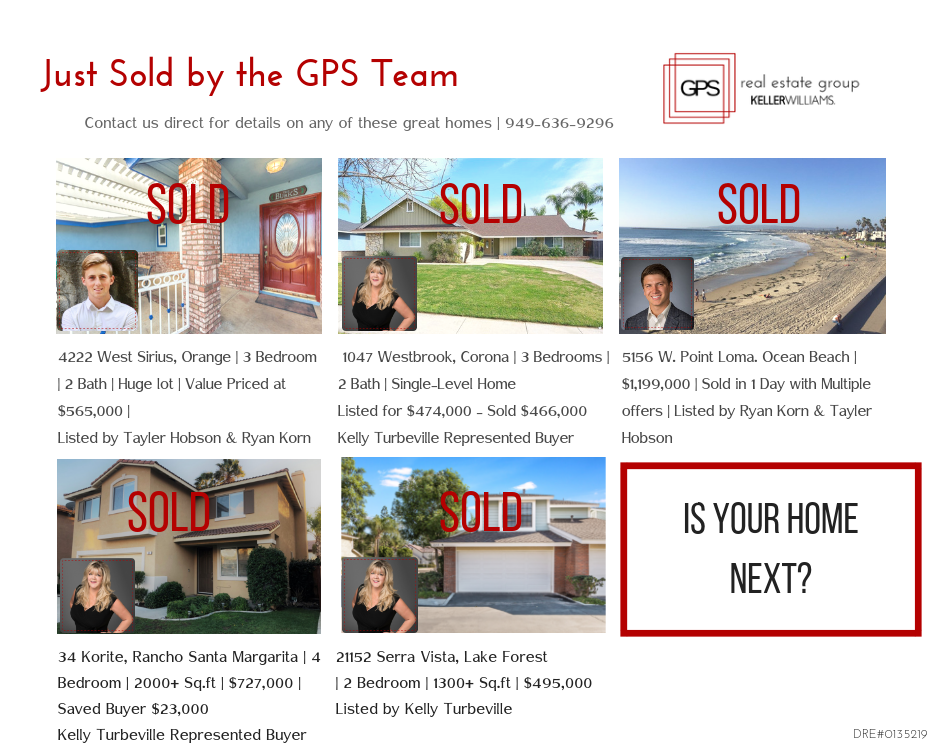 On our most recent listing we were able to help an out of state homeowner, sell their Laguna Hills home. It was held in a Trust and the original owner had passed away. The home was not up to today's buyers and the family being out of state needed assistance. We helped our clients, remove all belongings, have the home cleaned and then through our marketing efforts, garnered over 75 showings and 10 offers in just 4 days on the market. Selling over list price in 10 days! During this emotional transaction, we were very pleased when our client commented to us "I trust you implicitly"…
Don't hesitate to reach out to us for a confidential review of your real estate needs. We are here to help!